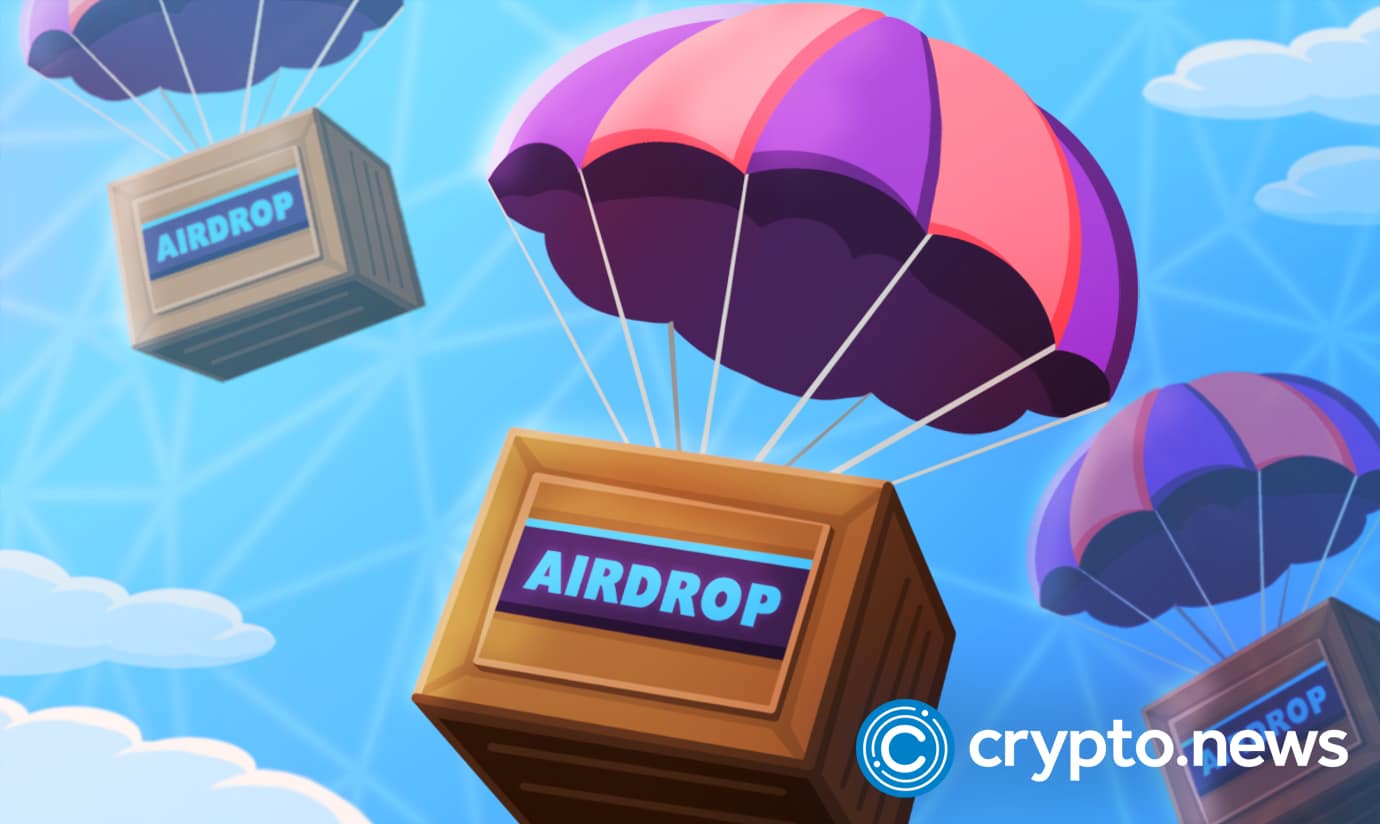 Flare Network, a layer-1, Ethereum Virtual Machine (EVM)-based interoperable blockchain using a proof-of-stake consensus algorithm, has begun airdropping coins, per a press release statement on Jan.9.
The platform started distributing coins from 11 PM UTC on Jan.9, dispersing a part of 4.279b Flare (FLR), the native coin, to millions of holders of XRP in leading exchanges, including Binance, OKX, Kraken, and other top ramps. 
FLR allocated to the airdrop represents 15 percent of the total supply. Flare is giving away FLR to XRP holders per the snapshot held on Dec. 12, 2020, at a rate of 1 XRP to 1.1511 FLR. 
After yesterday's airdrop, the platform will distribute the remaining coins every month over the next three years.
Building dApps to serve the masses
The FLR airdrop is a milestone for Flare and its community. Because of how the blockchain is designed, it will be possible for FLR holders to leverage Flare's interoperability while also using some of the platform's core features. 
Flare Network has native data acquisition protocols. Developers claim the decentralized base layer secures these protocols. This way, connecting agents are assured of high-quality data from integrated blockchains and protocols. The assurance of data quality, scalability, and interoperability allows developers to expand use cases while also rolling out high-quality projects. 
Following the airdrop, Hugo Philion, the CEO and Co-founder of Flare, said developers could begin building secure solutions that can provide utility to a large group of users.
"Flare's objective is to enable developers to build applications that securely access more data. This could enable new use cases, such as triggering a Flare smart contract action with a payment made on another chain or input from an internet/web2 API. It also facilitates a new way of bridging, specifically to bring non-smart contract tokens to Flare for use in applications like DeFi protocols."
The Flare Time Series Oracle (FTSO) and the State Connector
The Flare Network comprises the Flare Time Series Oracle (FTSO) and the State Connector. 
Specifically, the state connector is the consensus element, allowing validators to autonomously agree on data drawn from other blockchains. It runs using audited smart contracts on the Flare network. Besides, the security of the State Connector isn't correlated with the number of coins staked in the network. 
The FTSO is a decentralized oracle coupling dApps on its network with cryptocurrency price feeds. Feeds are refreshed every three minutes giving adopting platforms an edge.
In October 2022, BlazeSwap said they will deploy on the Flare Network, adopting the layer's FTSO.
Disclosure: This content is provided by a third party. crypto.news does not endorse any product mentioned on this page. Users must do their own research before taking any actions related to the company.
Follow Us on Google News
#Flare #airdrop #begins #XRP #holders #receive #portion #4.279b #FLR